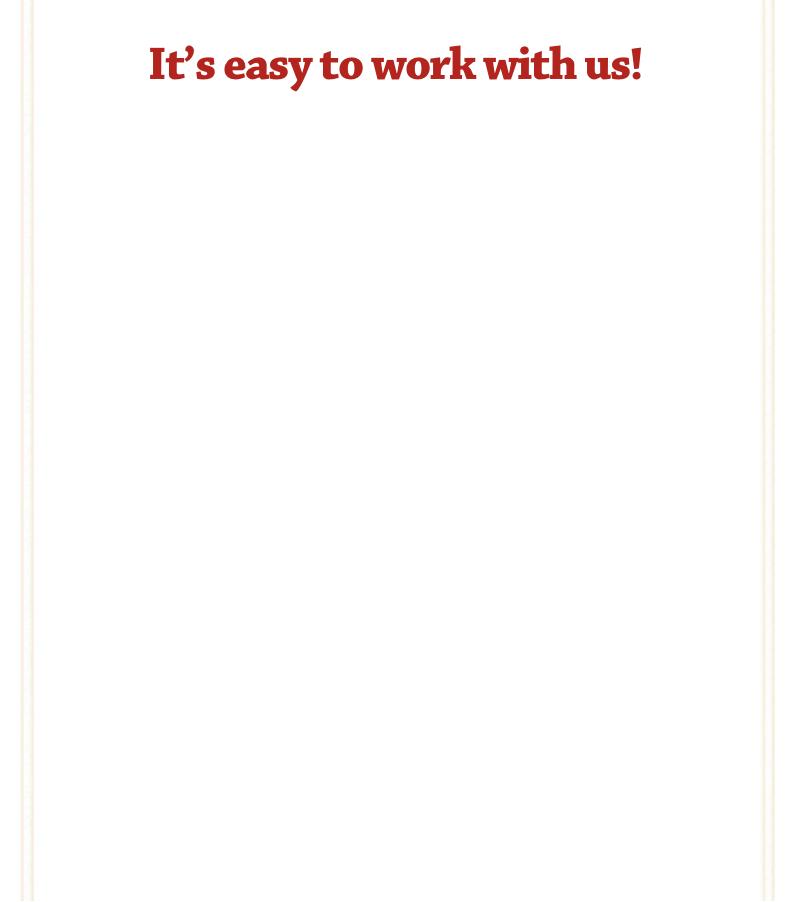 We bring creativity, passion, skill and enthusiasm to each new opportunity. Rather than tell you to pick from a list of pre-packaged menu options, we prefer to use a personal, consultative approach to creating custom menus, accommodate special dietary needs and prepare the best food possible within your budget and specific parameters.
Feel free to choose items from our example menus that please, but if you need a theme and custom menu for your event, we are happy to work with you to create something noteworthy and unique.
Once the planning/consulting phase is complete, we also work diligently to find the best, freshest ingredients and arrange for professional service resources for your occasion. Wait staff, bar tending, any service need is given personal care and attention.
The final event contract is then based on the number of guests to be served and the menu specifics involved. Our goal is to help every host create a memorable, cost-effective meal for any special gathering.